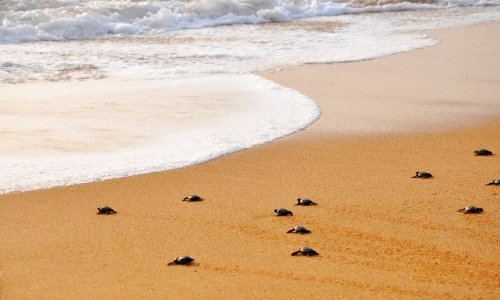 A few simple facts about our new Pay by Plate Parking :
Ocean City's paid parking season starts on April 1 (as it does every year) and continues through October 31.
* We have switched from a "PAY & DISPLAY" to a "PAY BY PLATE"
* what this means is that when you park, you no longer get a "receipt" that you have to put in your                       windshield.
* Instead, you enter your License plate at a nearby pay station & the system will recognize your "paid time"         based on your vehicle. (Note: You must know your license plate number)
 This will be camera enforced at the Inlet Parking Lot and enforced by Public Safety Aids on the Streets and Municipal     Lots.
* Parking in the Inlet Lot is $3.00 per hour, and is free for all vehicles when leaving within 0-30 minutes, including           handicapped.
 * Additional Street Parking & other Municipal Lot parking is $2.00 per hour with *one hour free for handicapped                parking (*if leaving within 1hr).
* A violation of Street Parking & other Municipal Lot parking will result in a physical parking ticket ($50 fine) which can  be voided if payment is made at a pay station for expired time within one hour of receiving the ticket.
 * A violation of Inlet Lot Parking will result in a mailed bill of time spent in the lot at $3 per hour, plus a $25 administrative fee. This fee will escalate to $50 if not paid within 30 days. Patrons may pay for expired time up to one hour and within one hour to avoid being billed for additional administrative costs.
* Town of Ocean City has a "NO REFUNDS POLICY FOR PARKING". BE SURE YOUR TIME IS CORRECT BEFORE       PRESSING "YES" and committing. You are solely responsible for entering your time in the machine and verifying       that the amount of time is correct and the amount you wish to pay is correct. If you are uncertain, cancel the               transaction and start over.
You can download the Parkmobile App and Customers are able to pay for parking at all on street and municipal lots including the inlet lot from their smartphones by downloading Parkmobile's mobile application for iPhone, Android, Windows, Blackberry, and Amazon Fire smartphones.
WHAT IF I NEED HELP???
AT THE INLET PARKING LOT: There are parking lot ambassadors available to help you if needed. Please see the booth located in the center of the inlet parking lot.
ON STREET PARKING AND MUNICIPAL PARKING LOTS: Please call the number on the front of the machine for tech support and guidance on the machine and operation. A technician will be able to assist you.
The Hugh T Cropper inlet Parking Lot is located at the southernmost point of Ocean City. Utilizing this parking lot makes visiting the boardwalk and beach easier and allows the visitor to relax and enjoy their activities – whether it is enjoying the rides, visiting some of the Town's well known eateries, strolling the boardwalk, or spending the day on the beach. The parking lot has 1,200 parking spaces including 35 handicap parking spaces. There is also a passenger load and unload zone.
RATES:
April 1st – October 31st – $3.00 per hour
0 – 30 minutes FREE – for all vehicles, including Handicapped
PHYSICALLY CHALLENGED PATRONS:
In order to accommodate our physically challenged patrons, a 30 – minute grace period is in place. This allows those person(s) to view the ocean or pick-up an item from the boardwalk. In addition, there are handicap parking spaces located near the beach as well as the boardwalk just for these purposes. However, if the length of time spent in the parking lot is 31 – minutes or more, the person will have to pay for the entire time spent in the parking lot, in accordance with the parking fees listed above.
WEST OCEAN CITY PARK AND RIDE – For more information: 410-723-2174
While you're in town, why not give your car a vacation, too? The West Ocean City Park & Ride offers FREE ample parking at 12848 Ocean Gateway. Not only is the parking free, but the lot offers spectacular scenic views of the bay, surrounding wetlands, the Ocean City skyline and of course, the gorgeous sunsets Ocean City is known for. Visit the octagon gazebos for amazing bird-watching. And be sure to read the interpretive signs and checkout the railroad bridge and brick walkways before catching the shuttle into town.
Shuttle service from the West Ocean City Park & Ride is $3 Ride-All-Day.
Please observe posted rules and regulations at the Park & Ride. Restrictions apply
- It shall be unlawful to park any commercial vehicle unless performing services for or on behalf of the Mayor and City       Council
- It shall be unlawful to utilize any vehicle for sleeping quarters
- No Overnight Parking Allowed – Vehicles and trailers will be towed if parked between 3:00 AM and 6:00 AM
- Park in Designated Area Only
- Information on Towed Vehicles Contact 410-723-6608 
Parking
Please do not park by a curb painted red, in front of any driveway without the consent of the owner, on any sidewalk, in a crosswalk, in any intersection, on any bridge or within 15 feet of a fire hydrant.  It is important to note that when parking next to the curb, please park with the flow of traffic with your vehicles wheels within 12 inches of the curb.  
Note that there are posted parking regulations on Ocean City streets.  Please read those regulations before leaving your vehicle parked on the street.  Please check your vehicle daily for additional street postings as some are posted on a temporary basis for parades and other special considerations.   
If you receive a parking ticket, you may pay at the Public Safety building, City Hall or online at
www.oceancitymd.gov
**NEW** – Parking restrictions for trailers & oversized vehicles
* No trailer or oversized vehicle parking on Baltimore Avenue at anytime
* No trailer or oversized vehicle parking on any street or public lot without a permit between May 1 and October 31,         except the 100th Street municipal Lot and the West Ocean City Park & Ride
* Permits are available to registered participants of certain special events from event promoters including Cruisin'             Ocean City, OC Bikefest and Endless Summer Cruisin' for a fee of $50.
* Other permits will be issued on a case by case basis by the Town of Ocean City's Director of Special Events
* The new ordinance applies to trailers that are both attached and detached from vehicles
* Any oversized vehicle is any vehicle that is either over 21 feet, 2 inches in length and/ or over 6 feet, 8 inches in           width
* The fine for trailer and oversized vehicle violations is $250
 * Scofflaws (3 or more outstanding tickets or $100 or more in outstanding fines) may be booted or towed.
LOCATIONS BELOW:
Worcester St., between Baltimore Ave. & Philadelphia Ave.
Somerset St. & Baltimore Ave.
Dorchester St. & Baltimore Ave.
N. Division St. & Baltimore Ave.
N. Division St. & St. Louis Ave. (small lot)
4th St. & Baltimore Ave.
2st St. & St. Louis
61st St. & Coastal Hwy., (bayside)
64th Street – Boat Ramp Parking Lot (for boaters launching-hourly)
100th St., bayside – (2 lots) Cars & Boats (this is a trailer approved lot)
Cars – $10 day/ $40 week
Boat, Trailers, Oversized – $10/ $50 week ** See town Ordinance regarding Oversized Vehicle Parking**
You will also see additional street side Parkeon® pay station parking on selected streets, ocean side and bayside in the areas between S. Division and 10th Street, and again at 99th St.