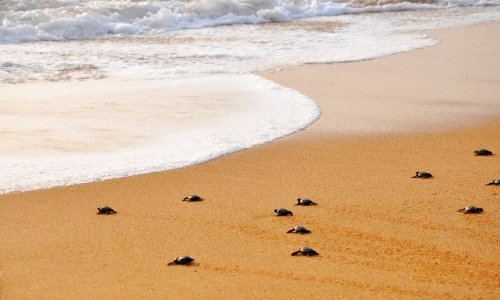 Maps & Directions
- to and from Ocean City
Bus Service
In Ocean City, avoid the fuss - ride the bus!
Don't worry about the headache of finding parking near the boardwalk or any favorite spot around Ocean City. Ocean City Transportation provides 24-hour bus service, 7 days a week along all of Coastal Highway.  Busses travel from South Division Street Transit Station to/from 144th Street Transit Station.  

Standard Fare: $3 Ride-All-Day. Exact cash fare required.
Half Fare: Senior Citizens age 60 & over, disabled persons, medicare card holders and Ocean City non-resident senior bus pass holders.  Proof of eligibility may be required.  Exact cash far required.
Free: Children 42 inches or under, ADA certified disabled person card holders and Ocean City resident senior bus pass holders.  Proof of eligibility may be required.
$3 Ride-All-Day passes are valid from 6am to 6am on Coastal Highway, Park n Ride and Special Event Express Shuttle "Beach Buses" when in service.
Sunday - Thursday: 6:20 a.m. – 11: 35 p.m. / Approx. every 40 min. No Bus Service / 11:40 p.m. - 6:15 a.m.
Friday: 6:00 a.m. – 6:00 a.m. / Approx. every 30 min.
Saturday: 6:00 a.m. – 10:00 a.m. / Approx. every 30 min. 10:00 a.m. – 11:00 p.m. / Approx. every 15 min. 11:00 p.m. – 6:00 a.m. / Approx. every 30 min.
Boardwalk Tram
Boardwalk trams run the length of the three-mile Boardwalk. One way fare is $3.  Discount fare punch cards are available at $20 for 8 rides.  Unlimited ride pass is available for $6, allowing passengers to get on and off the tram as much as they like, from 11:00am to 4:00pm on the day of purchase. Tram operation is subject to weather conditions.  Exact fare is required.  Credit cards are now accepted.
Boardwalk Tram service will continue Spring 2019. Service resumes Springfest, May 2-5, 2019. 
Park & Ride
The West Ocean City Park & Ride shuttle is $3 - ride all day! This enables the purchaser to UNLIMITED daily trips between the Park & Ride, Ocean City Factory Outlets and the South Division Street Transit Center. 

The lot is available for FREE parking 24 hours a day, 7 days a week.

The bus service runs approximately every 20 minutes from 6am - 2am and on demand from 2am - 6am during the summer season. 

For more information and exact schedules, call Ocean City Transit at 410-723-1606.

This is a seasonal operation that begins in May and runs intermittently into October.
Airports
Municipal Airport
3 miles West of Town, Rt. 611, West Ocean City. Private planes arrive/depart daily.  Car rentals, taxi service, airplane rides, skydiving and flight instruction is available.  Terminal building is open seven days a week, year round, except Thanksgiving, Christmas and New Year's Day. Call 410-213-2471 for additional information.
Salisbury-Ocean City Regional Airport
The regional airport is located south of Route 50, approximately thirty minutes away from Ocean City, off Walston Switch Road, just east of Salisbury. US Airways offers regularly scheduled flights to and from  Philadelphia and Charlotte. For US Airways reservations: 800-428-4322. Salisbury-Wicomico County Regional Airport: 410-548-4827.
Bus Travel

Carolina Trailways Bus Station
Located on 2nd Street; 410-289-9307
Auto

The main thoroughfare in Ocean City, Maryland is Coastal Highway / Philadelphia Avenue. Philadelphia Avenue runs from the Inlet to 32nd Street. It then becomes Coastal Highway and stretches north to the Delaware line at 146th Street. There are three lanes running in each direction on the 10 mile strip with the speed limit at 40 mph north of 32nd St. South of 32nd St. the speed limit ranges from 30-35 mph.