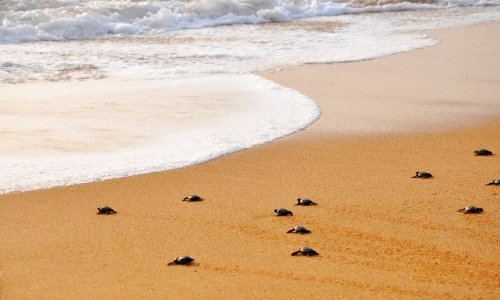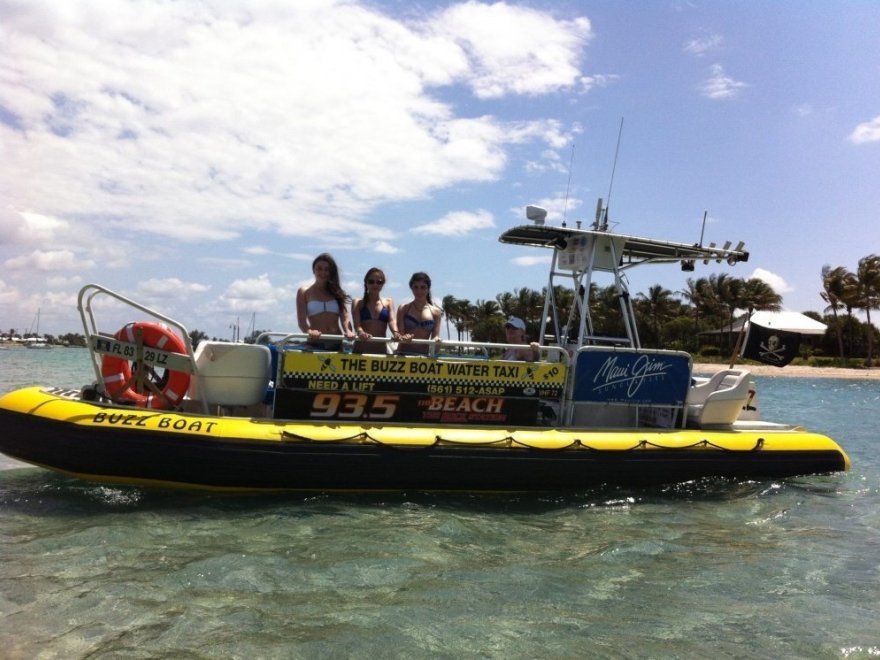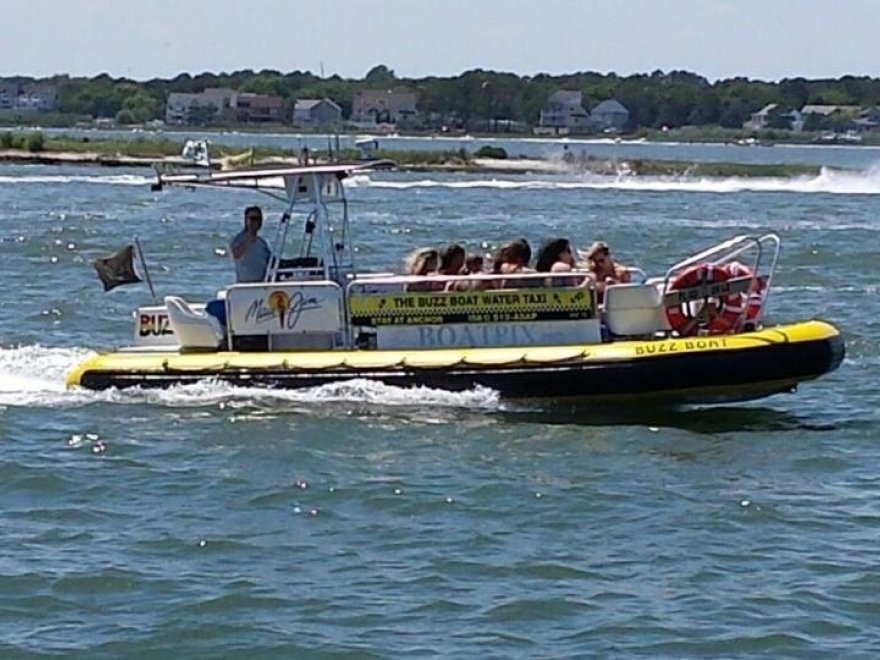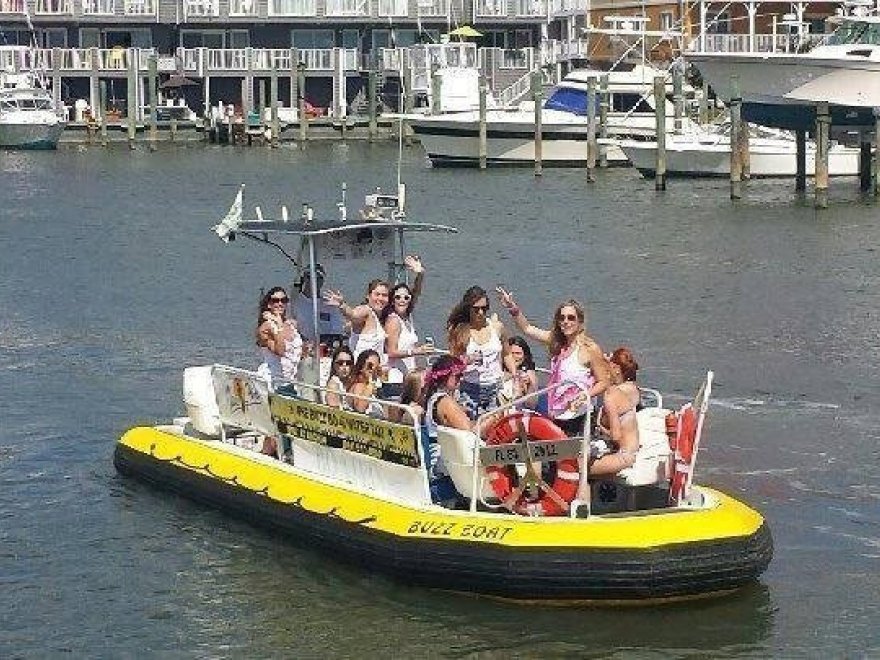 The Buzz Boat Water Taxi
Why fight traffic in Ocean City? Travel by bay and arrive in style at the back door with no line and no cover.
Bring your favorite cocktail on board for the ride. We have a wide selection of music to make your cruise more enjoyable.
The Buzz Boat Operates between Sunset Island on 67th St North to Sunset Marina stopping at Fagers Island, Macky's, Seacrets, Fishtails, Reel Inn Dock Bar, Angler, MR Ducks, Marina Deck , Harbor Side, The Shark, Captain's Galley, Sunset Marina and Micky Fins.
Find any dock and The Buzz Boat will come to you. Call 15 min prior to pick up.
The buzz boat operates water taxi service at any large function on the water where boats are at anchor. The Buzz boat also offers:
pick up and delivery of passengers at anchor to waterside bars and restaurants
inter coastal waterway tours
private parties on the water
$10 per person each way (minimum 4 passengers)
Call 561.512.ASAP (2727) and tell us where you want to go hassle free.
Smoking is not permitted on the Buzz Boat as stated by Law from the USCG.